At Trendi, we are proud to have one of the best teams in the business. Arguably the best in the country (if we do say so ourselves). If you couldn't already tell, we like to brag about our people especially when it comes to career milestones as impressive as Christine Couvelier's.
Christine is a world-renowned executive chef, culinary consultant, and Trendi's Chief Culinary Innovation Officer. Outside of Trendi, Christine is a renowned global food trendologist. As a passionate foodie, Christine has created a career in predicting culinary trends as she keeps her finger on the pulse of international food fads and emerging trends.
Christine's impressive achievements were recently enhanced by her appointment as the new National Chair of the Taste Canada Board of Directors! Taste Canada connects food lovers from across the country to share delicious recipes and inspiring food stories and recognizes their achievements. Christine's dynamic culinary and food experience makes her the perfect choice for the chair.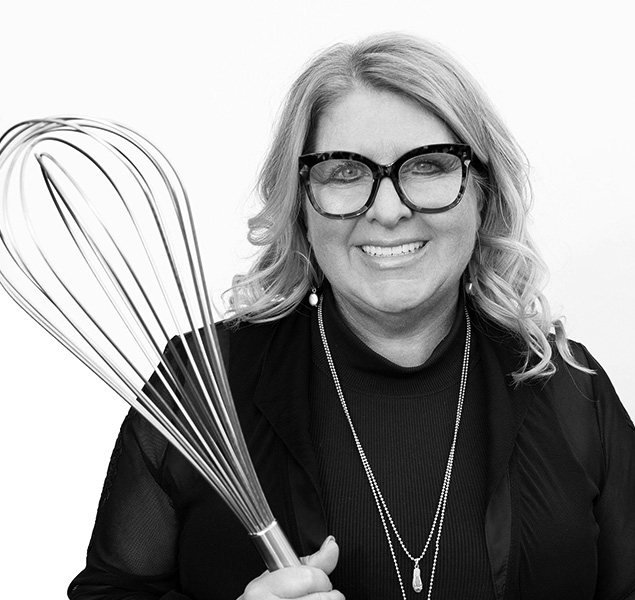 Throughout her long and fruitful career, Christine has won several awards and been associated with multinational corporations. Some of these career highlights include:
Executive Chef for President's Choice

Director of Culinary Strategy at Maple Leaf Foods

Director of Culinary & Beverage and Executive Chef of Cara Operations

The Chair of The Chef School at George Brown College, Canada's largest culinary school.

Innovation Manager for Unilever

Developing award-winning private label products for food producers and gourmet grocers.
Oh, and did we mention she's also cooked for the Royal Family on numerous occasions? Yes, THE Royal Family.
Just when you thought it couldn't get any more admirable, Christine gives back to the industry by mentoring food entrepreneurs on a regular basis. This also helps her in gaining an outside perspective, working with youth chefs and culinary experts. Her passion is best illustrated through Teach, Taste, Learn, a program she co-founded that provides chefs, turned culinary teachers, training for outdated curriculums.
Christine's inspiring career and her culinary crystal ball have been an extraordinary addition to our team. She has created an indelible mark on our mission through her love of food. We are so grateful to be celebrating this milestone with her! If you'd like to connect with this awesome fortune-telling foodie and find out what's next, check out her website or follow along on her LinkedIn!
Article written by:
Erika Altomare, Copywriter
Erika is a passionate wellness, food, and lifestyle writer who appreciates the little things and always asks questions about the big ones.