Food waste is a major problem and the fight for its elimination is the pillar of Trendi's existence. The world's population continues to grow and with that so does the amount of food and waste produced. In order to cultivate a healthy and happy world for all of us, sustainability should be the next generation's main focus. This is why Christine Couvelier, Trendi's Chief Culinary Innovation Officer, initiated the Food Waste Challenge where Trendi partners with culinary colleges across the country to challenge students to think about what can be created when thinking differently about using food, and thinking more sustainably.
 In this case, the given ingredient was a tropical freeze dried powder made from a blend of carrot, orange, mango and pineapples. Not only does this mitigate the amount of food being wasted, it allows chefs the opportunity to think outside of the box and create something new and exciting. Culinary students are constantly thinking about the flavour, components and costs of a dish, so beginning an initiative that focused on using a sustainable dried ingredient allowed them to think outside the box and consider impact while simultaneously honing their skills.
The Food Waste Challenge is a year-long initiative, starting at the Canadian Food and Wine Institute at Niagara College. Here, students completing their first year of studies in the Culinary Innovation and Food Technology program took part in the challenge as their last semester project. Besides using the provided tropical freeze-dried powder, there were no rules or limitations given to the students; all they needed to do was exercise their creativity and transform the powder into something magical.
The challenge lasted the entire semester and students worked on creating and refining their products, experimenting with the powder. They were guided by weekly check-ins with their instructor and Christine, who acted as their virtual consultant. This allowed Christine to interact with the students and share the mission to stop food waste, while cultivating relationships and inspiring the next generation of chefs to incorporate food waste reduction strategies into their practices.
At the end of the semester, Christine travelled to Niagara-on-the-Lake, in Ontario, to view the student's final projects. She was blown away by the amount of creativity, uniqueness and talent that was showcased through their food items. In addition to creating an edible component, students were to showcase their outline and the associated nutritional facts. The students demonstrated their inventiveness and originality by producing food items like popcorn, hot sauces, ice cream, barbeque sauces and extended their talent to drinks too, creating a ginger beer! Each project was unique and provided options for alternative diets – like a plant-based pudding. All of these were based around the tropical freeze dried powder of rescued food, demonstrating the ability of the students to think about "what's possible" with such products. Although Christine was not the one to score them, she agreed that every student fully embodied the challenge and all came out as winners.
After such a successful beginning to our initiative, we are so excited to continue to have the chance to work with the next generation of culinary professionals, to engage with them in a conversation about food waste and to see "What's Possible"!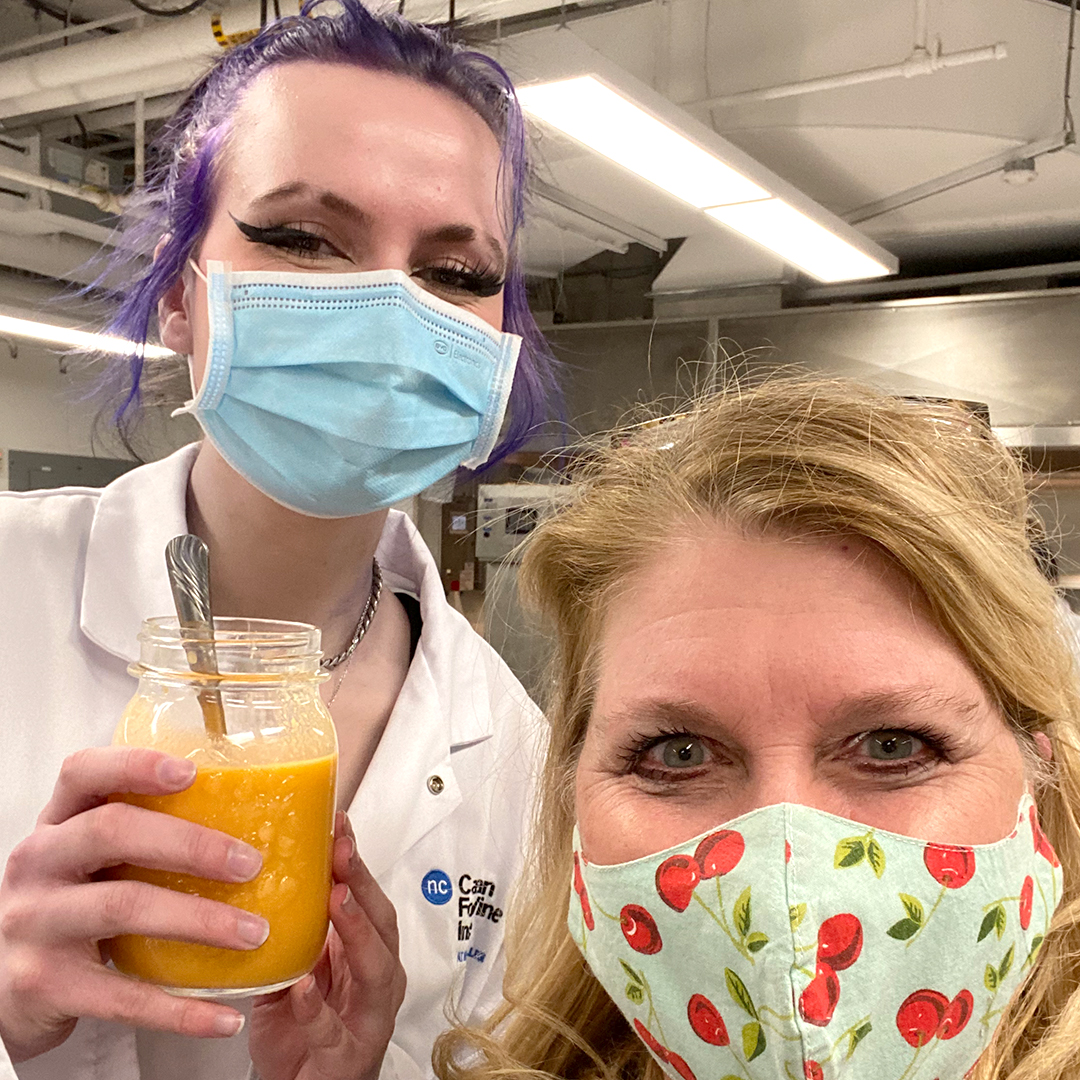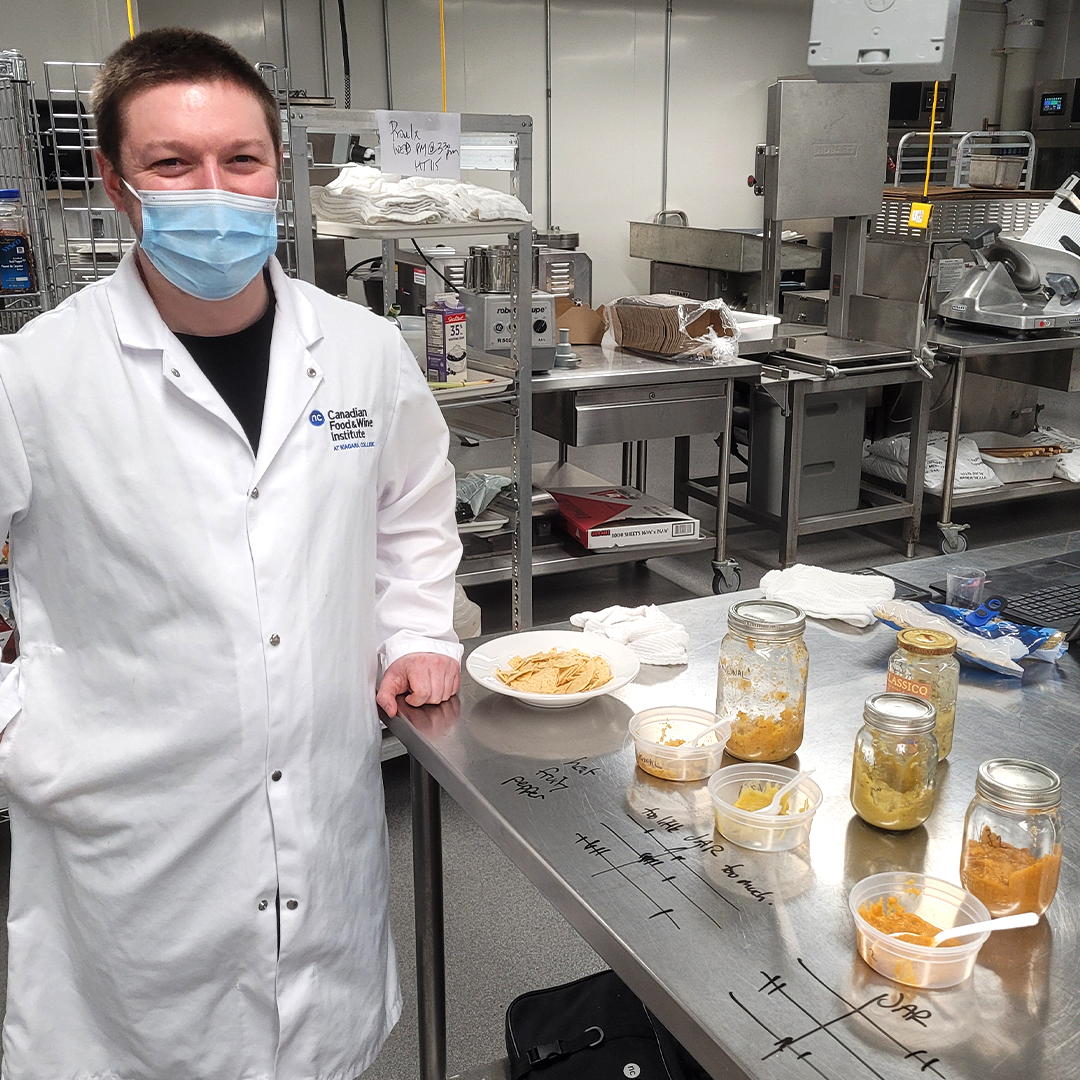 Article written by:
Chloe Almeida, Marketing Coordinator
Chloe has always been interested in the "how" and "why" that create our social, cultural, and physical environment. With a background in health sciences, she is committed to spreading awareness and solving issues that affect public health and wellness.