These days, it can be difficult to find healthy food options that can be made quickly and on-the-go. Imagine you could provide a sustainable and healthy option, all while increasing your revenue and fighting food waste – sounds pretty good right? 
We thought so too, so we came up with a solution… The Smoothie Machine! And we're actively looking for high traffic locations to place machines within the Greater Vancouver area.
If you're think you might have the spot, let us know by filling out this form.
This is the world's first automated smoothie kiosk that uses upcycled fruit & vegetable purees (with no added sugar!) to create delicious, healthy and sustainable smoothies blended in less than a minute. This placement opportunity means that we will manage the whole process, all while you receive a revenue share for having a machine in your location. This is a quick and easy way to upgrade the experience in your space while getting your clientele talking about the mission to reduce food waste.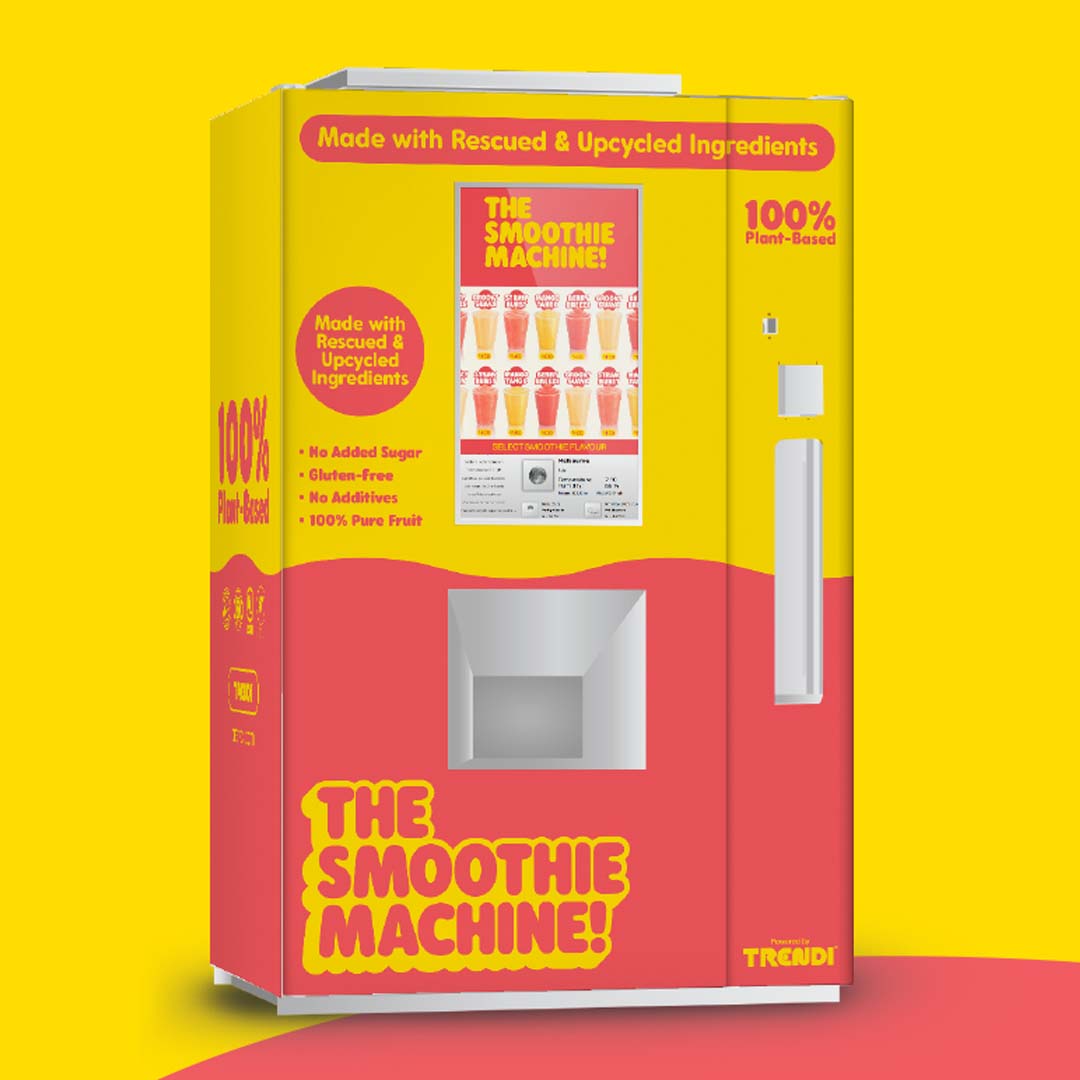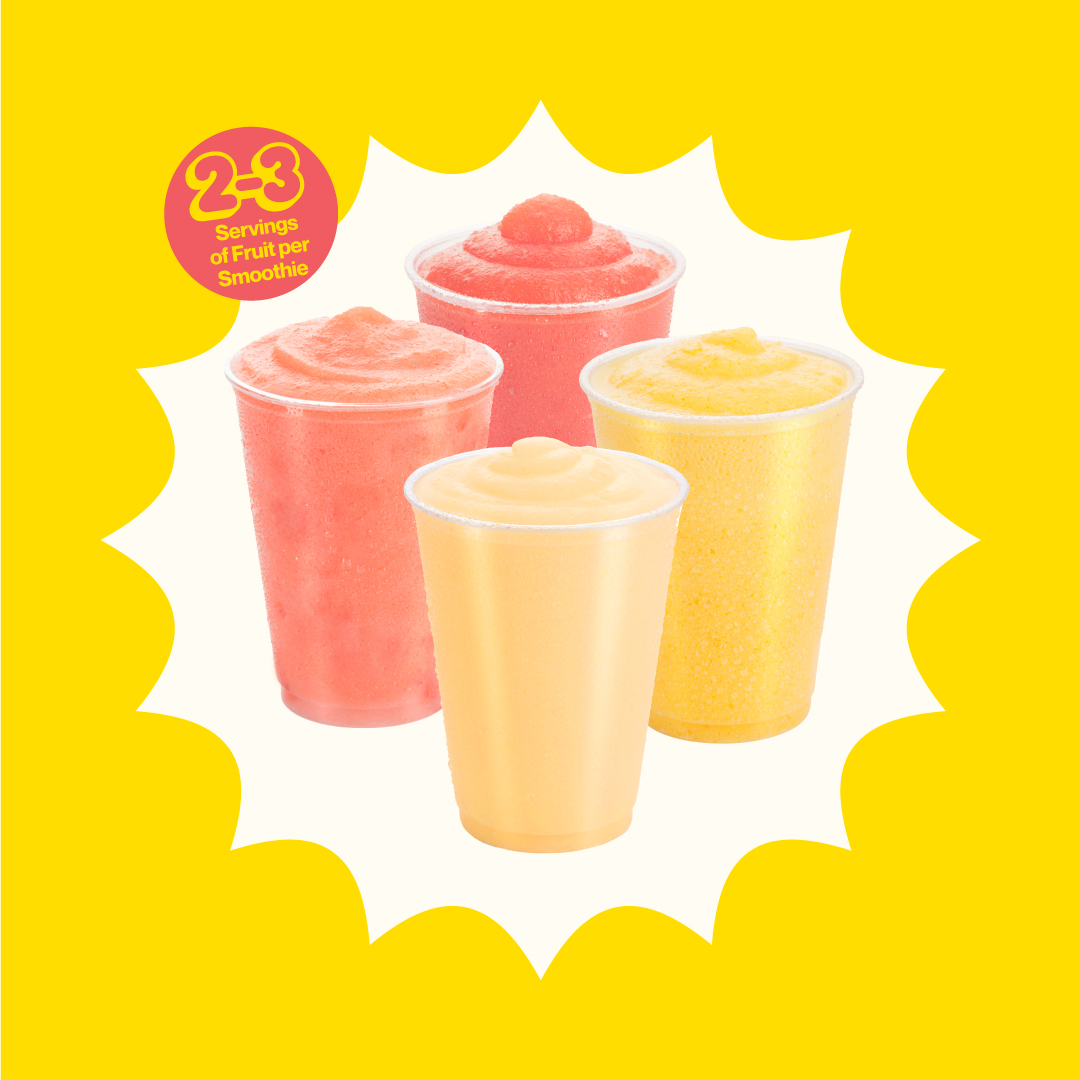 All of our ingredients are picked fresh directly from our partner farms in South America. They're perfectly ripe and naturally delicious, which means we don't have to add anything to the mix. The best part? We rescue the misfit fruits and vegetables that weren't 'perfect' enough for retail, or the ones that are already ripe and don't have enough time to make it to market. The Smoothie Machine is perfect for those who are health-conscious and looking to make environmentally friendly choices.
Our smoothie flavours  are made  from over 10 different fruit and vegetable purees that taste so fresh it's like you picked it off the farm yourself. Right now, we're featuring "Strawburst", "Berry Breeze", "Groovy Guava" and "Mango Tango". All of these are made from different combinations of strawberry, banana, orange, apple, beet, raspberry, blackberry, guava, papaya, soursop, lime, turmeric, passion fruit, ginger and lemon! We know health is important and that's why there are no added sugars, corn syrup, sweeteners, colours, preservatives or additives.
This plug-and-play technology only needs an electrical hook up, wifi connection, and the right people walking by to thrive. Trendi will take care of the maintenance, cleaning, restocking and payment processing. This makes it the perfect option for airports, hotels, hospitals, health and wellness facilities, shopping malls, and schools. All you have to do is choose the perfect location and watch your customers smile as they realize what's possible with rescued food.
We are making vending tasty, healthy and Trendi. If you want in, fill out this form to apply!