What do you do with a giant USD $15,000 cheque? You turn a few heads, proudly claim it as one of your carry-on bags on the way home from San Francisco, and squeeze it onto the bus. That's what our amazing team did when they won first place at the LG NOVA Innovation Festival earlier this month.
Trendi was personally invited to attend the LG NOVA Innovation Festival in San Francisco and participate in its start-up pitch competition. The Innovation Festival gathered over 500 startups, industry experts, investors, mentors and influencers to converse, collaborate and network on challenges and topics that impact our future.
As only one of 12 start-ups to participate in the competition, our Chief Impact Officer, Parsoua Shirzad, and Chief Financial Officer, Andriyko Herchak, spent two solid weeks preparing for the big day – practising day and night to ensure their presentation was pitch perfect. Timers were set to buzz exactly at five minutes – the maximum allotted time for each pitching team.
"People absolutely love what we are about, with such a meaningful ESG impact combined with a strong commercial and scalable model," explains Parsoua. "These two cornerstones resonated strongly together."
Parsoua and Andriyko presented to a room of more than 300 people, met the veteran entrepreneur judges and investors, and answered questions at Trendi's festival booth. In the final round, they returned to the main stage where judges grilled them in Shark Tank-style for about five minutes. They aced it!
Trendi was awarded first place with a USD $15,000 cheque, alongside fellow Canadian start-ups Skinopathy in second place and Metalistings in third place.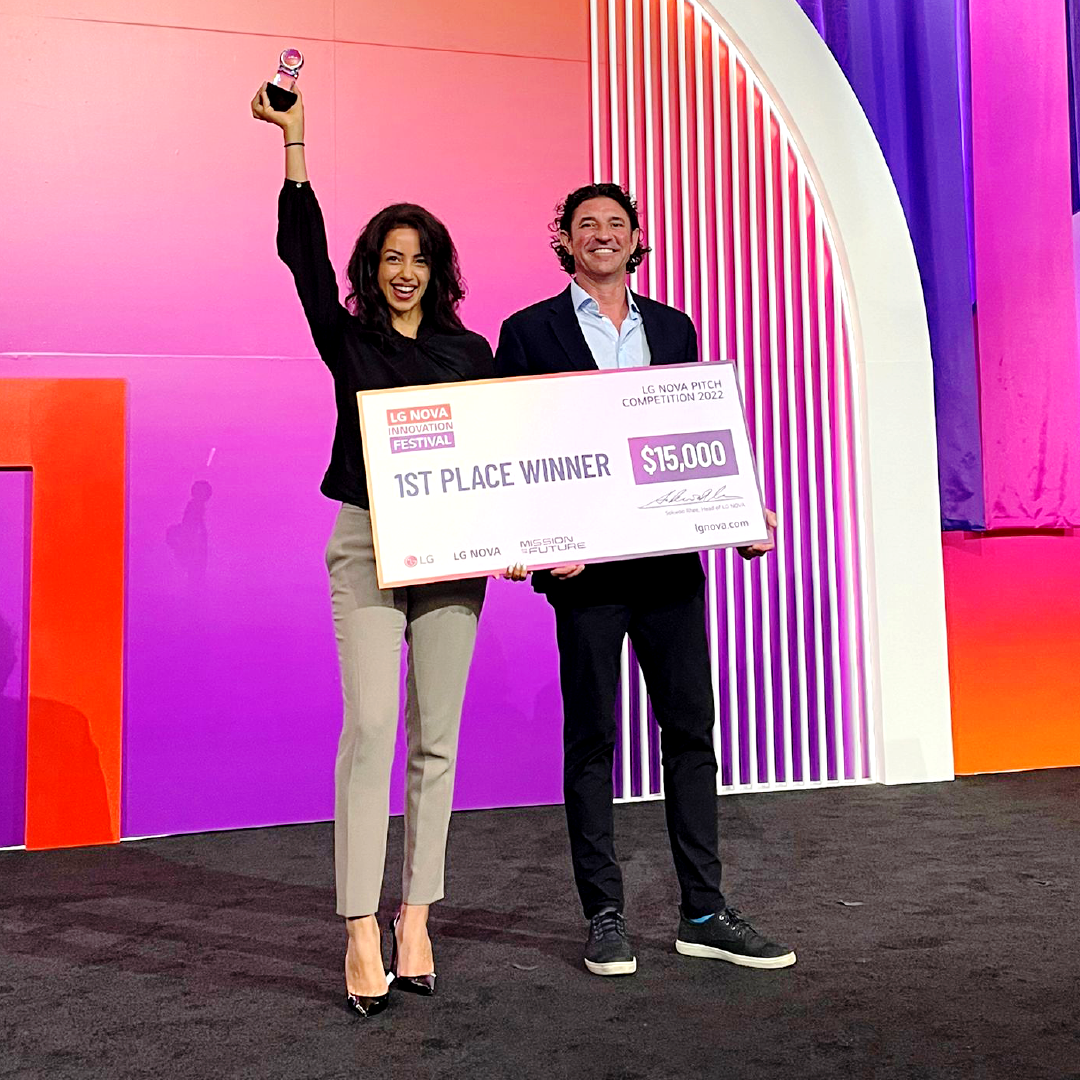 From LG NOVA's press release about the Innovation Festival, Dr. Sokwoo Rhee, SVP of Innovation for LG and Head of LG NOVA says:
"Innovation can happen in many different ways. We believe in the power of uniting startups and big corporations for the ultimate collaboration. Startups have amazing technologies and businesses on their own. We want to lift these startups to another level with LG NOVA. We're going to see amazing businesses come out of these partnerships."
For more information about LG NOVA, please visit www.lgnova.com.