Trendi is going to Future Food-Tech in San Francisco! Convention attendees will get a chance to try smoothies made from Trendi rescued ingredients and hear our co-founder, Carissa Campeotto, and president, Christine Couvelier, speak at a special breakout session
From March 16 to 17, 2023, team Trendi is visiting the Bay Area and participating in San Francisco's Future Food-Tech summit.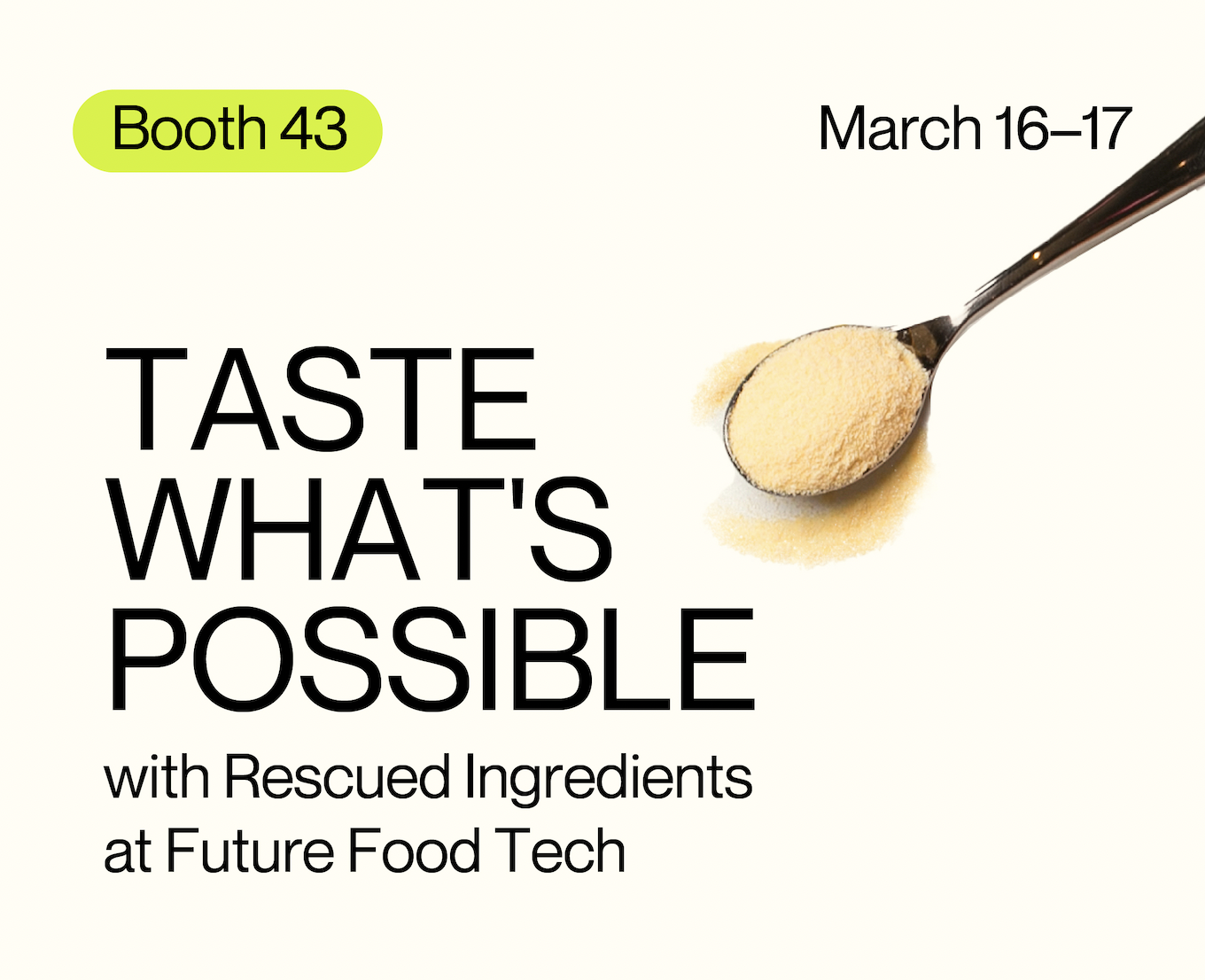 Not only will Trendi be on the exhibitor floor at booth 43, where attendees will have the opportunity to taste smoothies created from Trendi rescued ingredients, our very own Carissa and Christine are participating in a special Future Food Tech breakout session on March 16 from 3:15-4:00pm. The topic? How Rescued Food is Transforming the Supply Chain. 
Carissa and Christine will talk about the mission of stopping food waste – explore how a small idea, rescuing food and making it into shelf-stable ingredients, could mark a monumental shift in how the industry sees the supply chain. By thinking about food differently, there is an opportunity to save money, pay growers fairly, and reduce climate impacts of feeding the world's growing population. Guests will also be invited to come back to our booth to taste our smoothie samples made from our signature powder blends. .
"We look forward to meeting fellow entrepreneurs and industry leaders in the food-tech industry and discussing the potential of the future of food during our breakout session," says Carissa.
For the summit, Trendi will highlight the powder form of its rescued ingredients, made from rescued fruits and vegetables, and how they are great for enhanced waters, juices, and nutrient-dense smoothies. But that's just where it starts! What's possible with these ingredients goes way beyond, as you'll experience through a dessert option at the venue, and through conversations with our chefs team. 
If you're attending Future of Food Tech, please swing by our booth to say hi to our team!